---
100th Anniversary Pub Crawl
Click HERE or on the flyer below for information and to purchase tickets.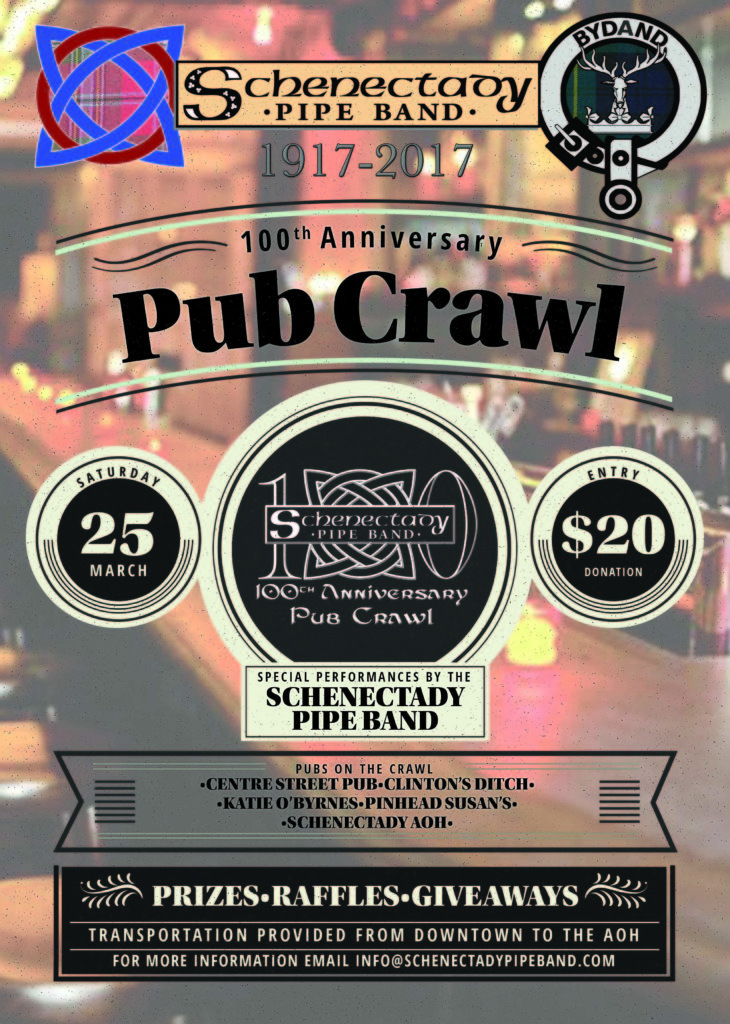 ---
Enter to Win
Come to Scotland with The Schenectady Pipe Band!!  Enter for your chance to win Air fare and lodging for a week in Scotland!!  Click the picture for more information.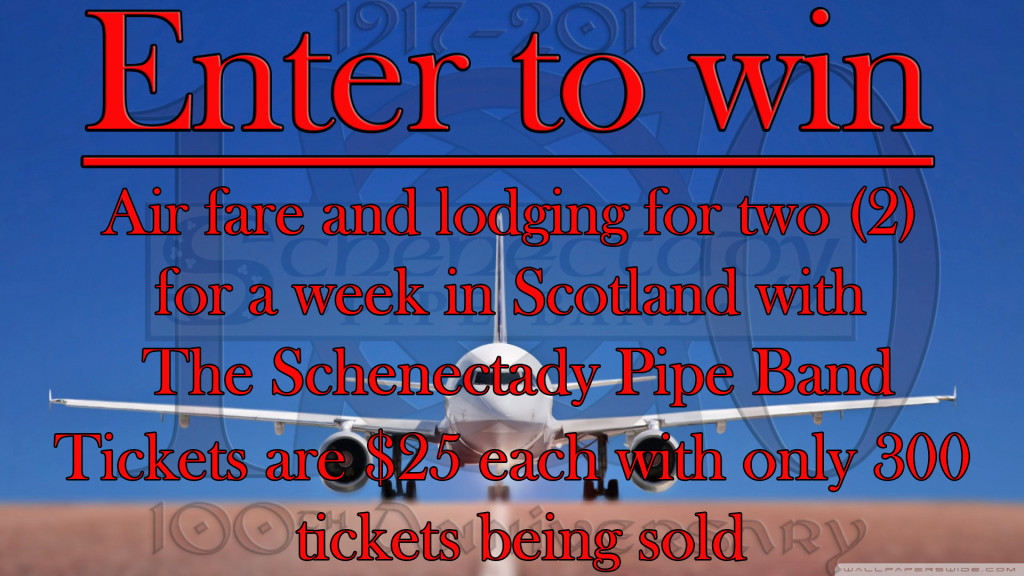 ---
The Schenectady Pipe Band will be celebrating our Centennial beginning this fall, and its going to be an exciting time for all of us. Here's a list of events planned for the celebration:
Pub Crawl: March 2017
Scotland Trip: August 2017
Games Special Event: September 2017
Golf Tournament: Fall 2017
Gala: October 8, 2017
---

---
Garage Sale!!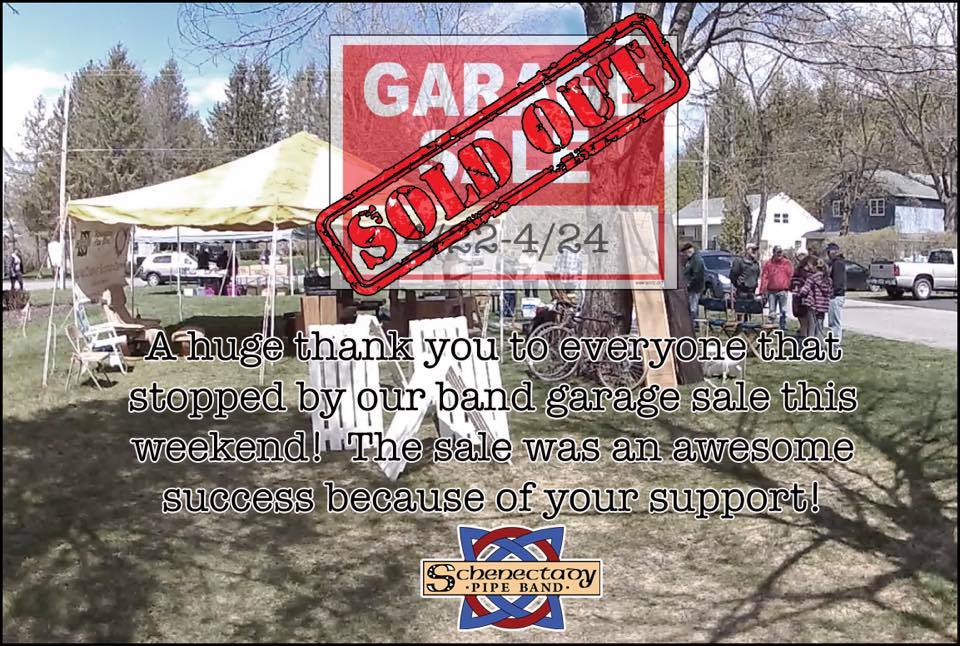 ---
An Evening of Piping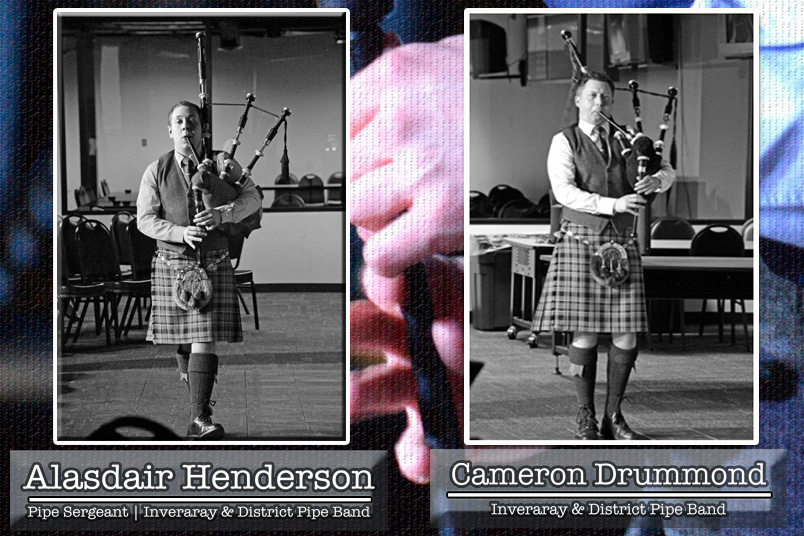 ---
St. Patrick's Day Parades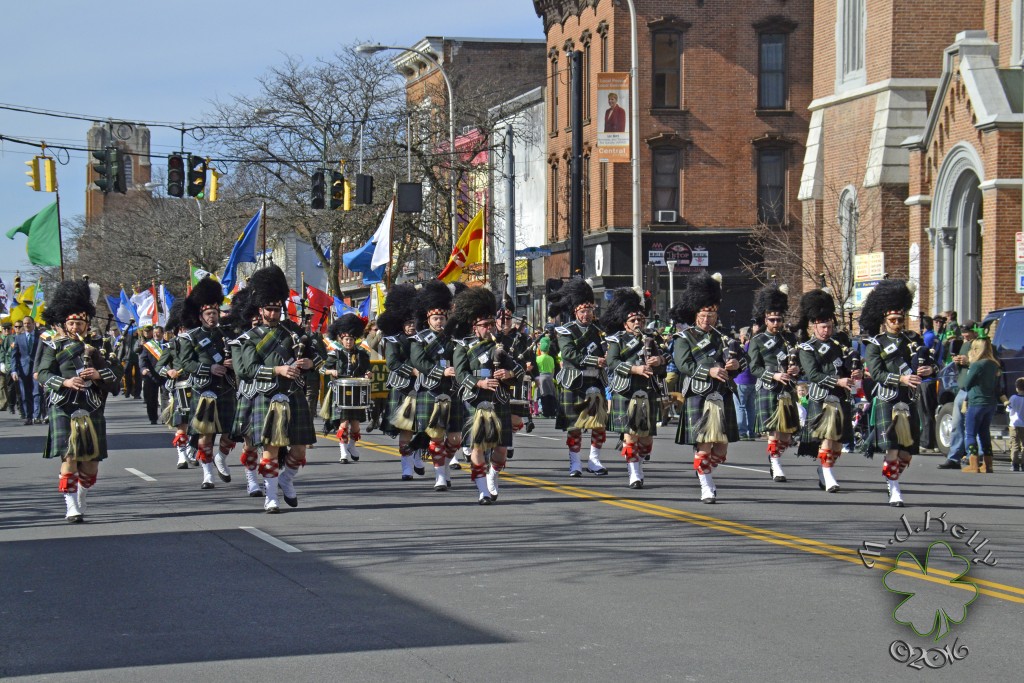 ---
2015 Capital District Scottish Games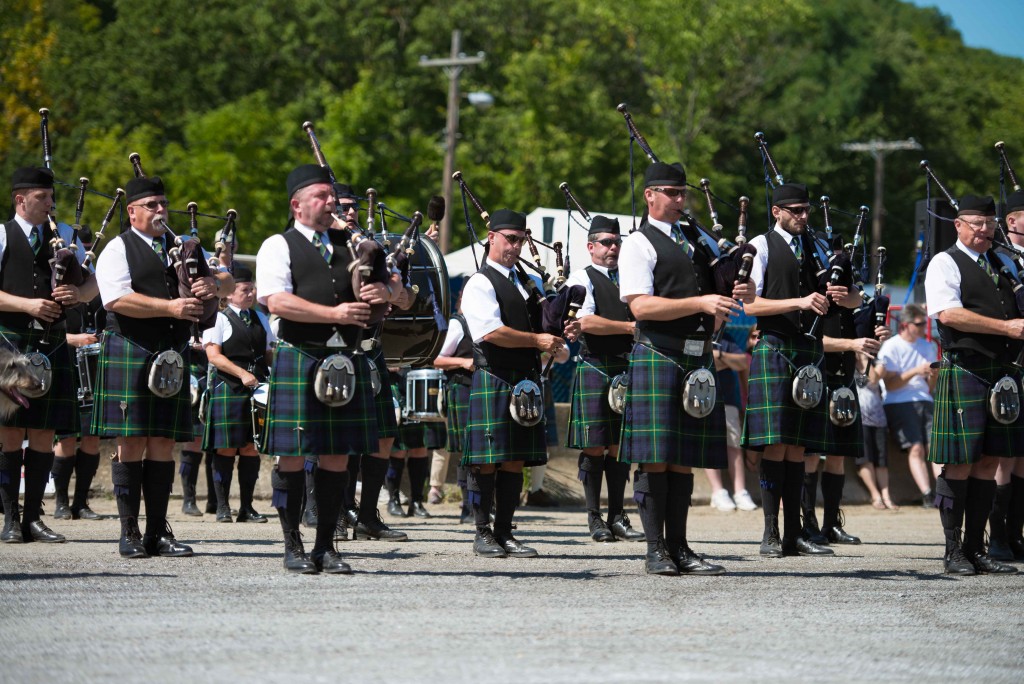 ---
Help us build our history:
In 2017, The Schenectady Pipe Band will be celebrating its 100-year anniversary and we are looking for your help. If you have any photos, videos or old newspaper clippings of the band from over the years, we would love to see them. If you're willing to share those with us, please email us at: schenectadypb@gmail.com
---