With the band in the middle of it's Centennial Celebration and we have been looking into the past to find out more about our bands history, mainly the man who started the band, Isaac L. Riddell, our very first Pipe Major.
With help for multiple sources we have found that Isaac; born 6 Aug, 1882, from Aberdeen, Aberdeenshire Scotland, immigrated to the United States around 1910, at the age of 27.  He settled in Barre Vermont and worked as a stone cutter.  We've found multiple articles printed in the Barre Times that have him playing bagpipes at clan dinners, weddings, and other functions between 1910 and 1916.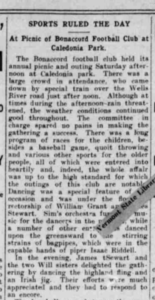 In 1917, Isaac moved his family from Barre Vt. to Schenectady to start The Schenectady Pipe Band and work for General Electric. In a 1920 United States Federal Census, it lists him living in Glenville with his wife and family and was a Coil Molder at GE.  His son William Riddell also played in the band.  Isaac still has family that lives in the area.
From 1917 until the time of his death in 1938, from Stonecutters TB, (known today as silicosis), Isaac was part of the Schenectady Pipe Band.  We have been around for 100 years but we never would of been where or who we are today without Isaac.  As we look back onto our history we remember the people the came before us to make the band what it is today and we look forward to what the future holds.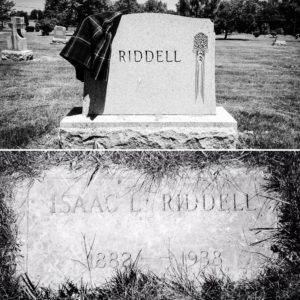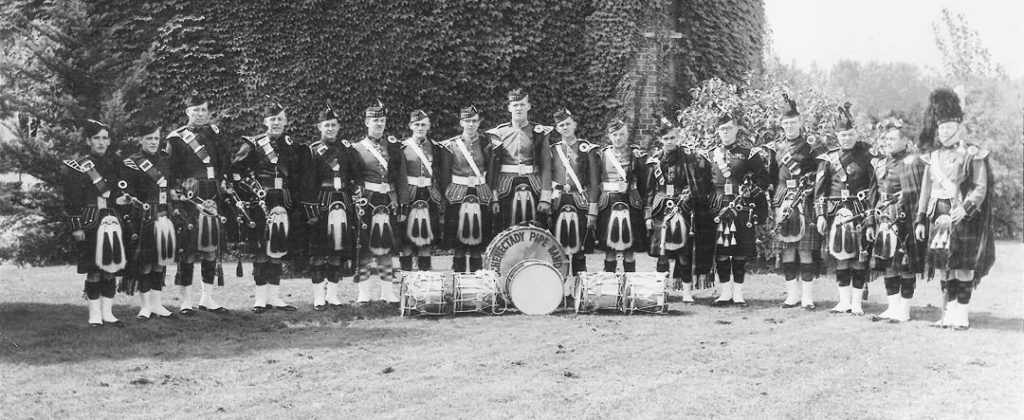 Check back often, as we look for more information on our early history.  We would like to thank Martha Riddell Fowler, Isaac's Granddaughter, for the providing us the picture of Isaac and his wife, Margaret.