•Phew…what a weekend.  One golf tourney, one parade, and two graduations.  Time to hang up the kilts and rest our feet for a few days before we have another parade.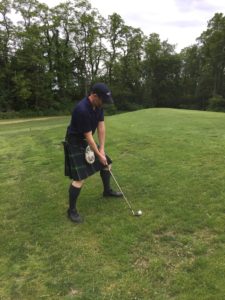 This busy weekend started on Friday morning at the Stadium Golf Course in Schenectady for the 23rd Annual Capital District Scottish Games Charity Golf Tournament.  Every year band members play in and run the CDSG Charity Golf Tourney which raises money for St. Anne's Institute in Albany.   This year we raised over $8000 for St. Anne's.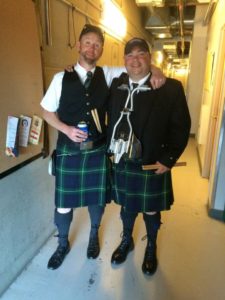 After the Golf Tourney, the same band members that played golf and ran the tourney, did a quick change and headed for Proctors in downtown Schenectady for Clarkson College's Graduate Commencement.
With the tourney and graduation under our belts Saturday gave us Saratoga's Flag Day Parade.  With a step off time of 12 noon, and most members waking a bit tired and groggy from the busy day before, we all made it up the north way on time for the parade.  And what a parade, with folks lined up in some places 10 to 15 deep on the sidewalks,  a C-130 buzzing the parade route, American flag waving and flying with the sun shining, it sure was a great day for a parade.  One, we hope to be invited back to every year.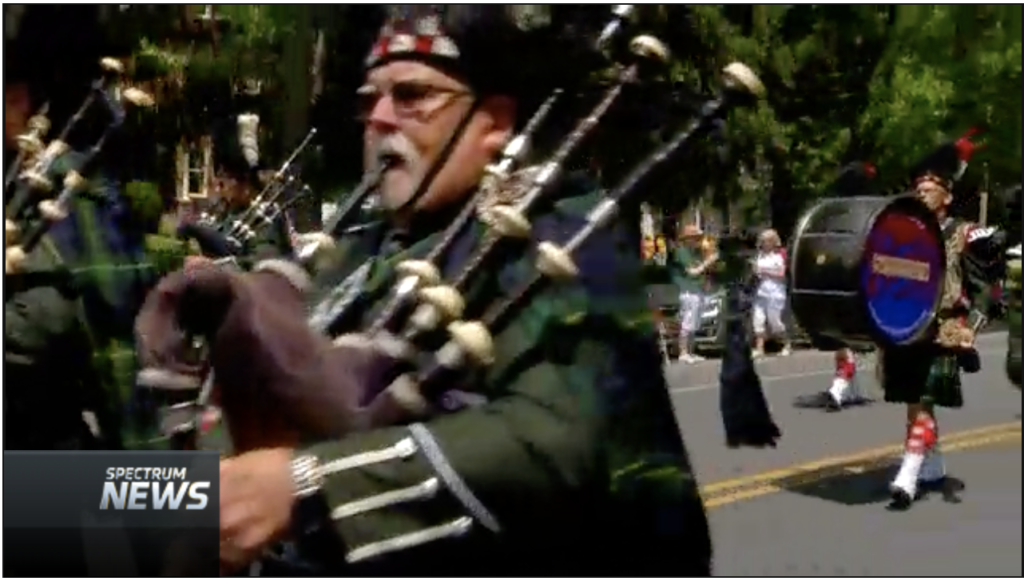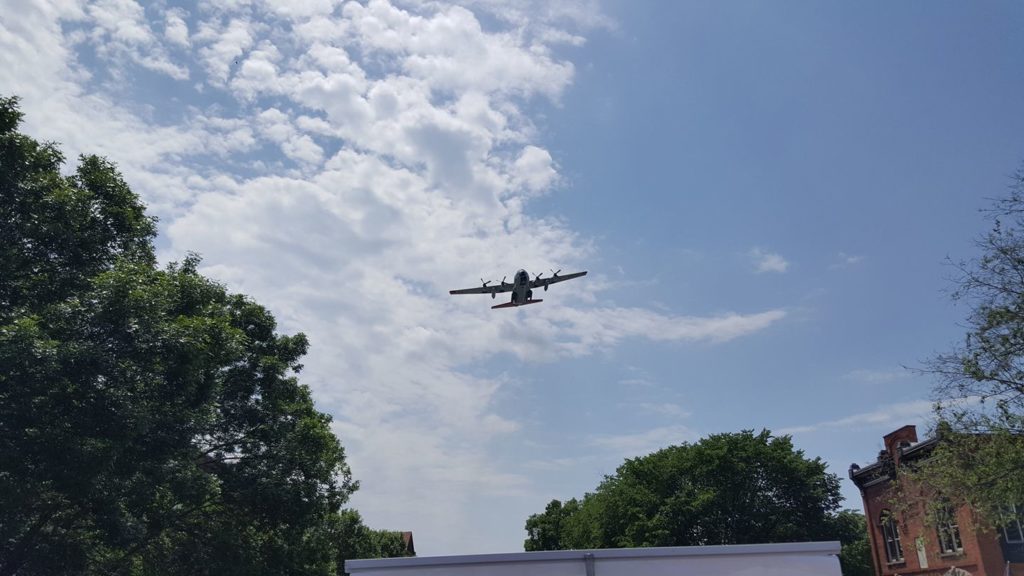 Sunday gave us our last job of the weekend.  Union College's undergraduate Commencement.  The weather man said it was going to be hot, but the word hot doesn't quite fit when you're in your full military kit.   With plaids and feather bonnets blowing in the wind, we set off to lead the graduates to their degrees.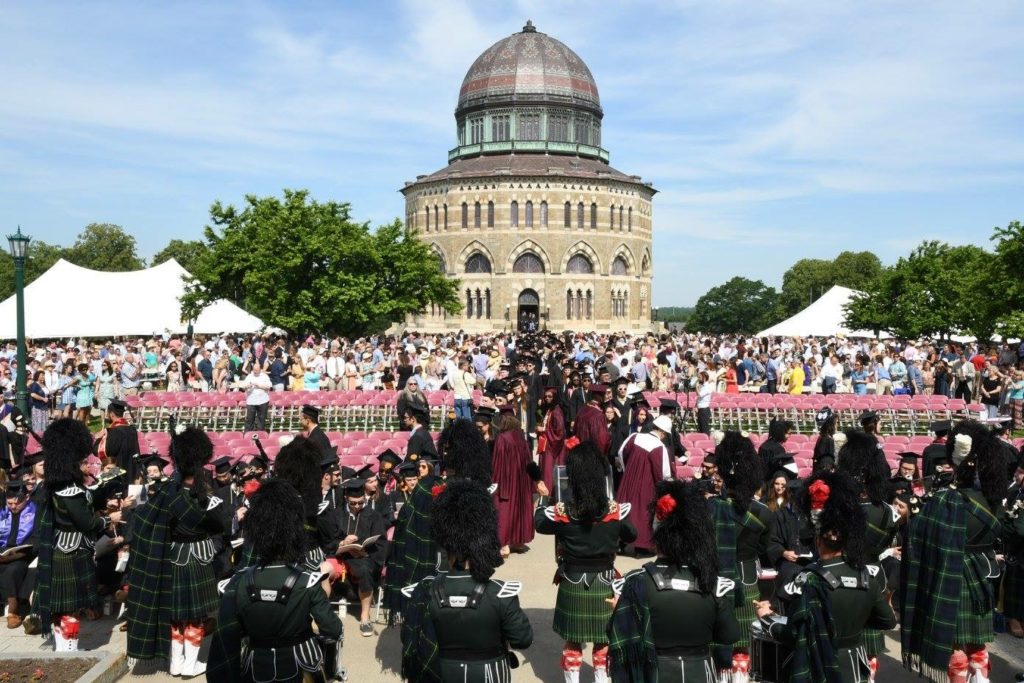 How Union's Graduation goes:
Show up at Union parking lot, 8:30am right on the dot.
Get dressed, tuned and looking smart, now its time to give this graduation its start.
A bus ride across campus, to wait for the start sign and then.
First though the students leading the president and platform party, then across campus to pick up the faculty.
Then back through the students and turn left.
Down to the knot and around it, wait for the president to appear and start off down the isle.
Bring them in and play while students are seated, then back out again and wait till needed.
Wait about 45 minutes to an hour, and then we'll get the time to get dressed reminder.
Get those tunic and plaids back on, tune, golf card pick up and then we're on.
Back down the isle, countermarch and back out.
Back around the Knot and down in front.
Circle and play while everyone is watching, Scotland The Brave set without stopping.
Band dismissed, we all turn and exit, walk back to our cars and relax a bit.
Say our goodbyes, I'll see you on Tuesday.
That's it, the end, till next year Union.
---

Total Miles Marched: 2 & Change
Tunes Played: All of them
Holes Golfed: 18
Drum Heads Broken: 1
Sweat sweated: Gallons