The St. Patrick's Day season has come and gone.  With three parades and a performance under our belts, we're off and running on the 2016 band season.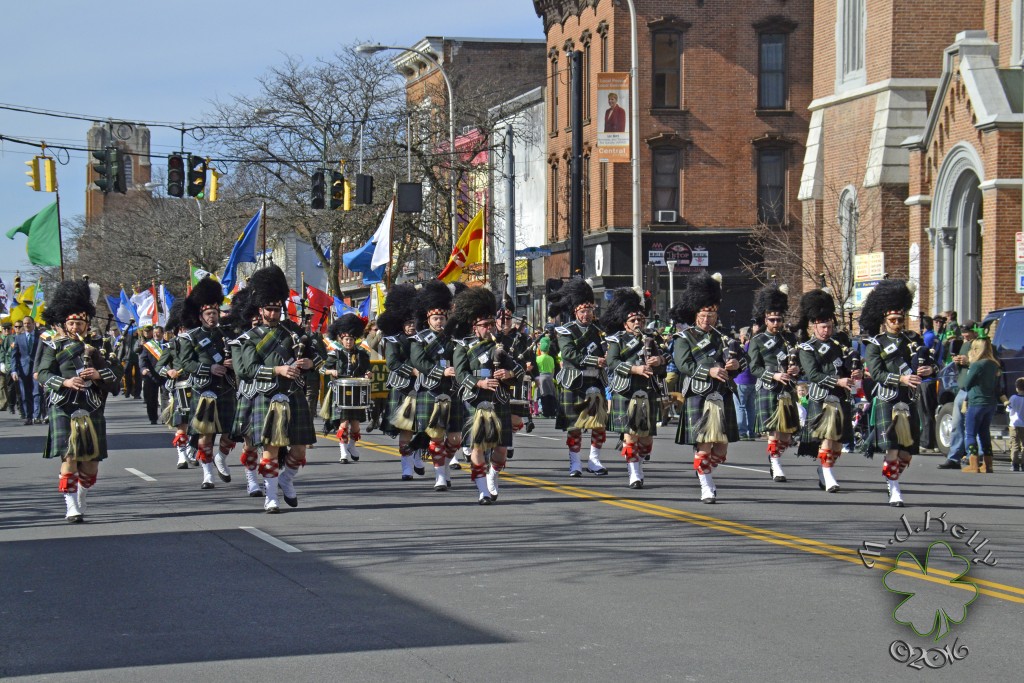 We started things off with the Albany St. Patrick's Day parade on Saturday March 12th.  It was a awesome day weather wise for a parade.  With lots of people watching the band led the Albany AOH down the Avenue.
The following day the band took part, as it does every year, in the Cathedral of the Immaculate Conception's St. Patrick's Day Mass.  This is always a favorite of ours.  We look forward to this mass every year.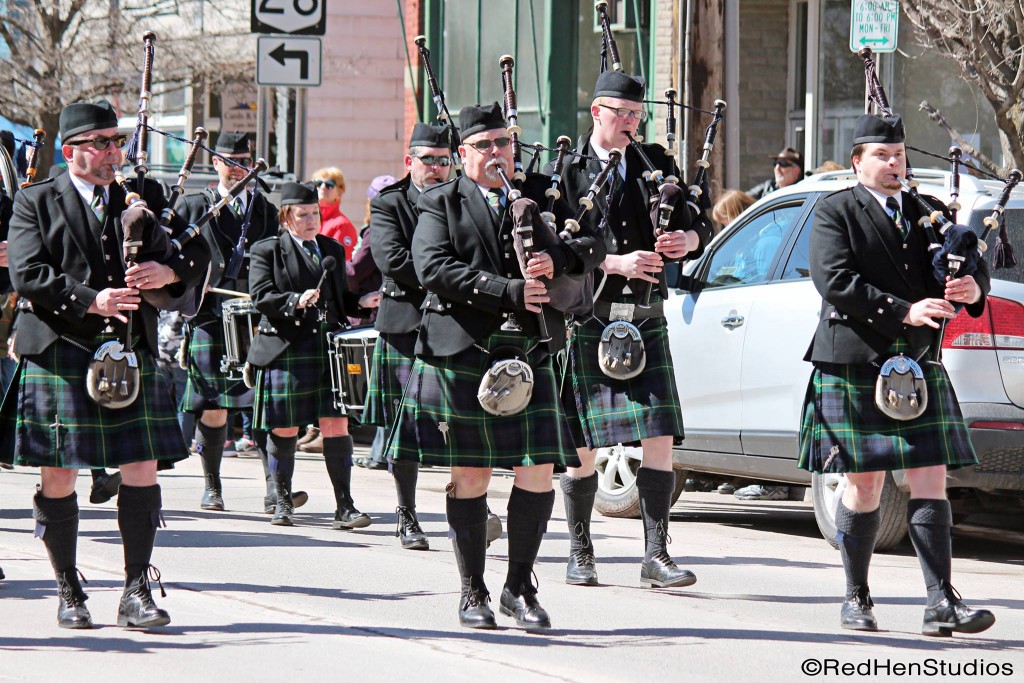 The following weekend we all got on a bus and heading for Delhi, NY for their St. Patrick's Day Parade.  The weather wasn't as nice as it was for Albany's parade but we bundled up, as much as you can wearing kilts, and got to it.  This parade is always well attended no matter the weather and again this year didn't disappoint.   After the parade we played a few sets at O'Neill's Shire Pub.   A very fine pub and we strongly recommend stopping by for a pint and some food if you every find yourself in Delhi, NY.  Click HERE for the video of the days events.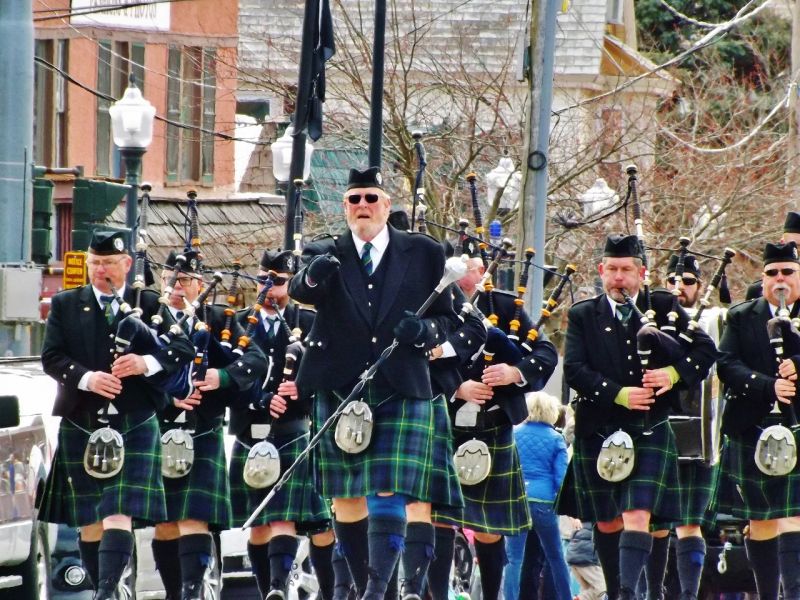 Just a few hours to catch our breaths….well maybe just the pipers.  The following day after Delhi the band headed north for Lake George's Sham 'Rock' The Block, St. Patrick's Day celebration.   Another cold day but it was well worth the trip.  This was a new job for us and one we hope will be an annual one.
Well that's is for the 2016 St. Patrick's Day season.  We have a few weeks to practice up to get ready for College Graduation season.