The Schenectady Pipe Band is a New York State non-profit organization. We promote the public appreciation and playing of pipes and drums through fellowship, performance, competition, and continuous development of skills. In its pursuit of excellence, the Schenectady Pipe Band has been competing in contests at Scottish games throughout the Eastern United States and Canada, as well as in Scotland. Many members also choose to compete in solo competitions. These events not only reward individual achievements, but also offer incentive to further improve playing skills. We are people of all ages, walks of life and national descent bound by our common love for the thrilling music of the Highland bagpipe and drum. The Band performs several dozen times a year for a variety of events and practices weekly in order to maintain and improve its standard of performance. A high communal spirit, endless good times, and above all, the joys of achievement are the reward of hours of dedicated practice. New members are always welcome!
0ver 100 Years and still going. . .
In 2017 we proudly celebrated our 100th Anniversary.  We continue today with the same values and traditions set fourth by our founders and first musical officers.  Read or view the history of the band by visiting our History page by clicking on the link on the top menu.
Our first Pipe Major and instructor, Isaac Riddell pictured here with his wife.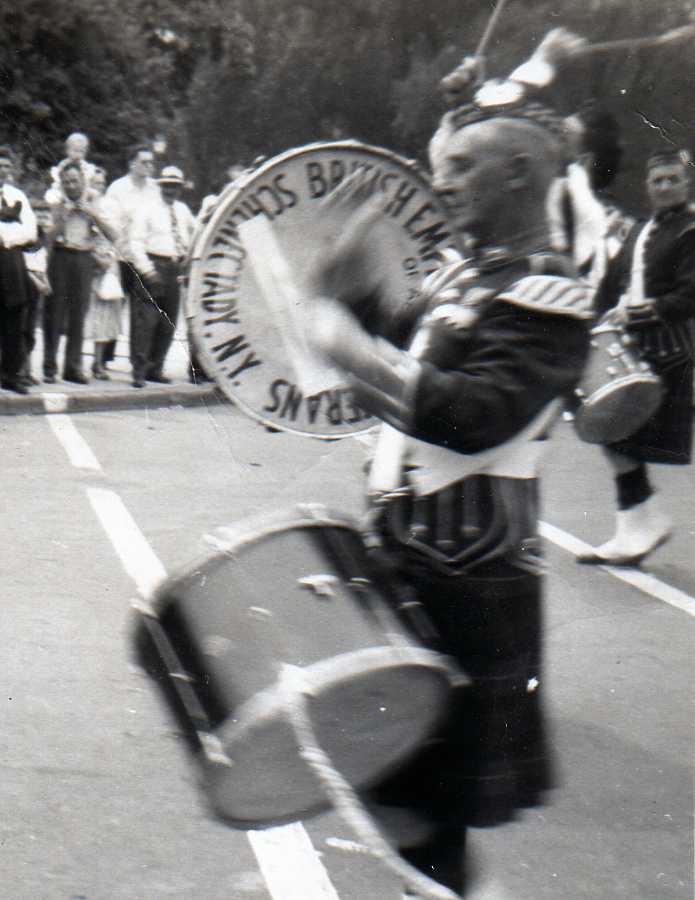 In the 1930's the bands name changed to the British Empire War Veterans Pipe Band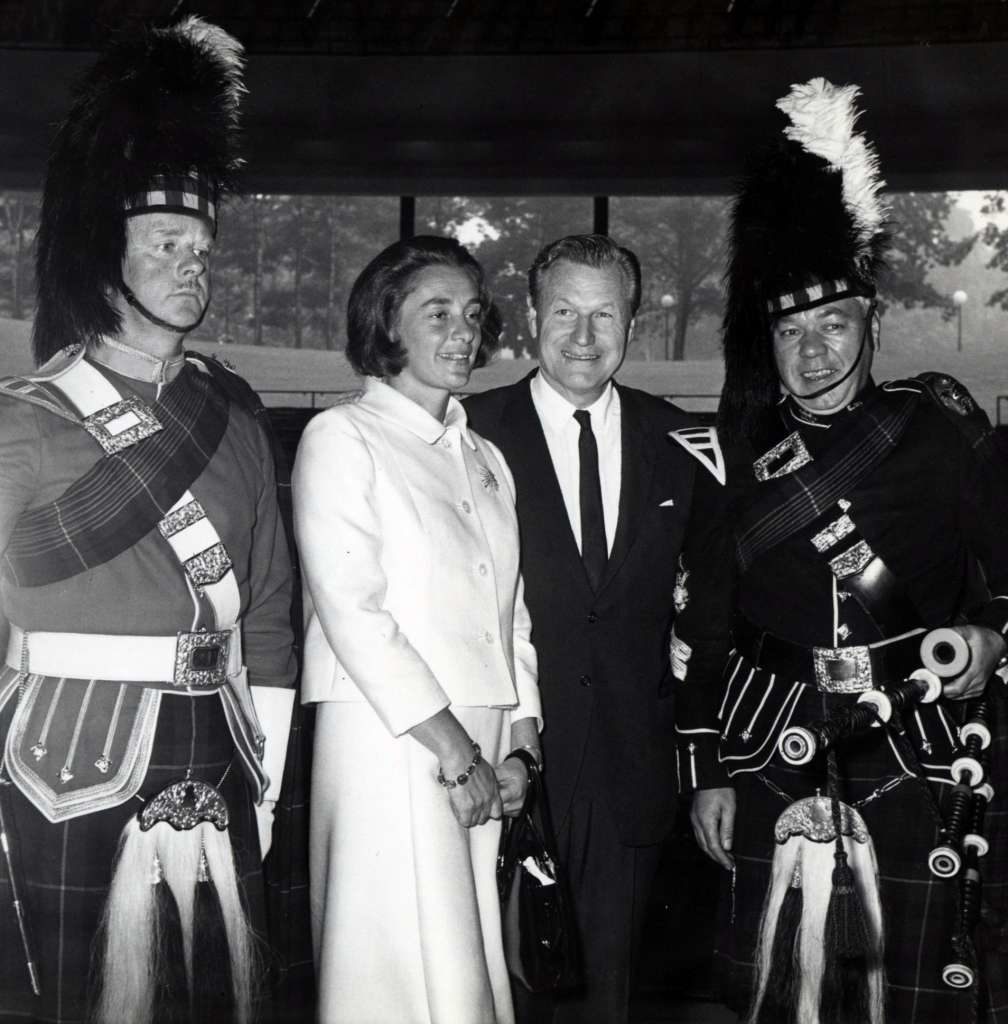 The Schenectady Pipe Band was the first musical group to play on stage at the Saratoga Performing Arts Center or SPAC.  Pictured here is our Pipe Major, Jimmy Walsh & Drum Sergeant Iain Macclean with Gov. Nelson Rockefeller & Mrs. Rockefeller.  The band performed on stage during the dedication on June, 16, 1966.